A new beginning of the year,we hope all our customers will have a joyful life,Hope the company is getting better and better.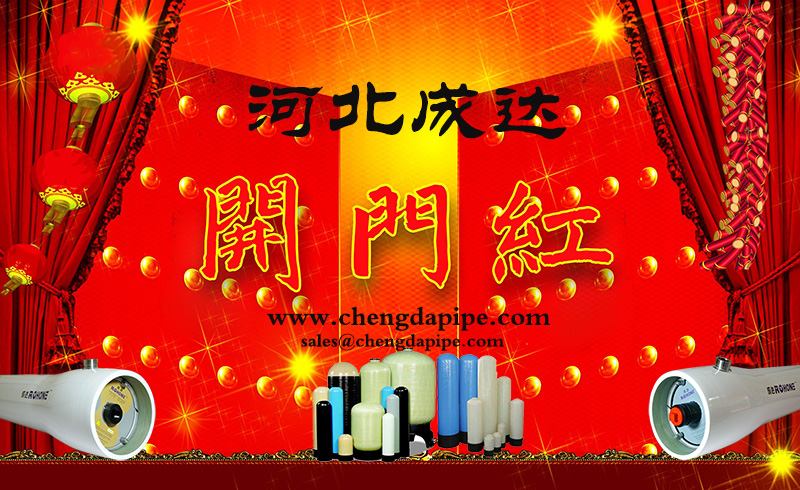 Any inquiry are welcome . sales@chengdapipe.com
Product scope : frp membrane housings,FRP pressure vessels,FRP Soft Water Tank,FRP filter cartridges,DTRO FRP high pressure resistance shells,FRP precise/security filter housings,FRP high flow filter housings,we can provide OEM service also.